The Crown Jewels (Burtle's Skittle Team)
2016/2017 Season.
After last seasons victorious win and crushing of the opposition the team has been moved up to the first division. This may seem like great news on the surface – Television deals, sponsorship, open top bus tours, dressing rooms I hear you say, but it could be a year of skittle pain ahead for our local heroes.
we will endeavour to keep our readers up to date with the teams progress.
Burtle Skittle team crowned division 2 champions !!!
The 2015 / 2016 season has seen the Burtle Skittle team crowned Div2 champions. Much beer, wine and spirits have been drunk, countless tonnage in pork scratchings and crisps consumed. Led by their fearless Captain the team went from strength to strength.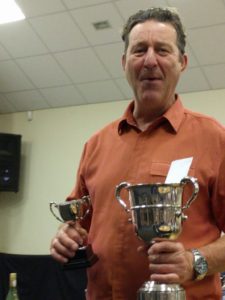 Congratulations to everyone
---
After a less than triumphant 2014 season, Burtle's own premier skittle team has moved down in to the second division of the Bridgwater and Puriton League.
Not taking this relegation lightly the team have been attending various pre-season camps in order to return to their winnings ways.
Pre-season training included rigorous team building exercises such as alfresco fried chicken and beer appreciation dinners,  various cooked meats and beer appreciation dinners and high altitude and survival training in the darkest woods they could find (which also included cooked meats and beer appreciation).[/vc_column_text][/vc_column][/vc_row][vc_row][vc_column width="2/3″][vc_column_text]
2015 / 2016 Skittle Team Results and News
[/vc_column_text][vc_column_text]
Skittle Team Members
Captain – Ian Simmonds
Richard Dallimore
Lee Coombes
Colin Nutman
Paul Ham
Andy K
Julian Porter
Darren Vowels