Dining
The Duck at Burtle welcomes you to come and visit their award wining gastro-pub and free house. Open every day from 12 to late, we are family, wheelchair and dog friendly with free wi-fi and a large garden.
Relax by the open fire, enjoy a delicious meal or book our fabulous function room for your party, family get-togethers or wedding.  There is even a skittle alley!
The Duck at Burtle, Station Road, Burtle, TA7 8NU
01278 238 282 / restaurant@theduckatburtle.co.uk
Nature Reserves
Ham Wall RSPB
A large area where there are many areas and features to help you observe the wildlife. A particular focus on birds and within this area you can normally see the murmuration of Starlings overnighting and you can hear the Bitterns booming. For more information visit http://www.rspb.org.uk/discoverandenjoynature/seenature/reserves/guide/h/hamwall/
Avalon Marshes
Information about the immediate area covering all aspects of the levels. For more information visit http://avalonmarshes.org/
Avalon Marshes Starling Hotline
Avalon Marshes Starling Hotline automated - 07866 554142 or automated email, by emailing starlings@rspb.org.uk
Catcott Complex - Somerset Wildlife
Ideal area to see the over wintering birds and the summer residents, recently updated well worth a visit.
http://www.somersetwildlife.org/catcott.html
Westhay Moor Somerset Wildlife
Good all year interest with the lovely lakes, good opportunity to see the hear the Bittern and the pinging of the Bearded Tit
http://www.somersetwildlife.org/westhay_moor.html
Aller and Beer Woods
Some nice flora including buttercups and Bluebells and the possibility of seeing Pied Flycatchers, Sparrowhawks and Hobby.
http://www.somersetwildlife.org/aller_beer_woods
Shopping
The nearest shops are the Post Office at Mark and Gwilliams in Edington. Both have a range of food and Gwilliams has a good range of gardening equipment and some DIY.
All the major supermarkets are in the area from Waitrose in Wells to Aldi in Bridgwater. The Nearest major out of town shopping is Taunton.
Factory Outlet Shopping in Clarks Village Street Taunton for the majority of large branded stores.
Bristol with Cribbs Causeway and Cabot Circus have all the major fashion brands.
Wells has some individual storesThere is Boutique shopping at Shepton Mallet's Kilver Court
Sport
Badminton -

Available at Mark Contact Steve Allen at sga@databydesign.co.uk



Skittles - Skittles Played through out the county there is one local team at present.

Contact Ian Simmonds at ian@simmonds9335.fsnet.co.uk



Cricket – Shapwick and Polden Cricket Club martin@aandscc.org
Fishing – Licenses are required for fishing the South Drain
"Keep Fit" - Contact Sian Cocks on 01278 652411

Horse Riding - Available through the Directory
Golf - Available in Weston Super Mare, Brean and Cheddar
Entertainment
The major Theatre in the area is the Bristol Hippodrome which has many of the big shows.
There are however some nice smaller theatres which put on very good performances. The Strode Theatre in Street, the Theatre Royal in Bath, the  Weston Playhouse are just a few
There is a the Wells Film Centre, the Ritz in Burnham, Scott Cinemas in Bridgwater and the large Odeon in Taunton.
Useful Numbers and Links
Emergency All Services 999
Non Emergency Police 101
Non Emergency NHS 111
Edington Surgery 01278 722077
Out of hours Service 111
http://www.walkinginsomerset.co.uk/index.php
Gastonbury Festival
One of the most successful and longstanding festival in the world. The festival is in the nearby village of Pilton and has provided entertainment for many year.
For up to date news and check out who's performing visit
Carnivals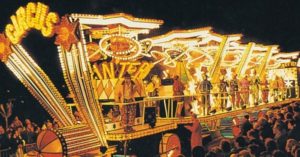 Somerset is the home of the carnivals. To find out about this years schedule go to: